Kandao COO: More VR contents will accelerate the arrival of the VR age
Kandao is a company established in 2016, believes that AR/VR technology will be a major part of the future and is striving to be a leader in this industry.
This time I talked with The company's COO Cai Shuhuan, who believes that these products will be key to creating a better VR or "Metaverse" experience. I was fond of the idea of the Qoocam Ego, so I started to ask him questions about it.
@Sprintingworm: Thank you Mr. Cai, I very like the idea of Qoocam Ego, which shoots VR content and also allows users to watch it at the same time. It would be a foundation to construct a VR world. What was the first idea that you wanted to create something like this?
Mr. Cai: Most of our products are cameras for AR/VR. However, there is always a problem with the enjoyment of these AR/VR content. So, the urge of making more videos and spreading it over the internet would be greatly limited. We used to believe that if we focus on the shooting part, other brands will solve the viewing problem. 
However, when it comes to 2021, we realize the general public has not widely merged VR/AR into their lives. So we decided to push it ourselves. So a device that can shoot, view and share instantly. We originally put a lot of effort on imaging, but later we realize we must do more than that.
There also might be users who don't really know about AR/VR but with other hobbies. With the help of shooting and viewing, or "light VR", a term we use internally. You don't actually need to feel VR/AR but revisiting your exciting views in a vivid, and immersive way. Since it won't appear elsewhere people would start to pay more attention in this emerging field. They can start to have tasters in "light VR" and we wish we can gradually transfer their interest towards the real and hardcore VR.
I also asked him about the reasons they created a product like the Qoocam Ego, knowing they were making industrial 3D cameras. He answered that the company's aim is to push the development of the AR/VR industry and to involve the general public in this movement. Ego is not the first consumer product, the Qoocam Series has already made a few products in the past, 
In order to gather feedback and improve future products. The company is innovative and is focused on creating products for the market with the goal of making them suitable for everyday use, as demonstrated by the release of Qoocam Ego. The company believes that the age of AR/VR is significant and not just a trend among a small group of players.
I then asked about the difficulties they encountered developing it. He suggested that the company has put a lot of effort into improving the resolution, video fidelity, and 3D presentation of the Qoocam Ego. This includes using a unique structure for the optical lens and having a high pixel density screen with twice the density of the iPhone 13. The end result is a viewing experience equivalent to a 65-inch naked-eye screen.
@Sprintingworm: Sure, that's very good to hear. Can I ask you some questions we found on the Heyup Forum? Heyupers are curious, what is the "most correct" way of using this product? Under what kind of situation it would be?
Mr. Cai: Of course it is designed for everyone and everyday scenario, but we wish we can have more content created in daily life like family relationships, or friends gathering. With a more immersive camera like the Qoocam, the scene can be recorded better.
There is also something we would like to emphasize. The Qoocam does not just produce contents for the present moment, but it could also be important footage to recap on when the time of VR/AR comes in live. 
Think about it, if I record a party today, I can do more than just sharing and revisit it. When the time of VR/AR comes, we can reconstruct such a scene with that footage. We can occasionally revisit those times. Making a virtual "time travel"
@Sprintingworm: Of course, the usage shall not be limited, then here is a big open question. How, in your opinion, VR cams could change the way we live? 
Mr. Cai: It very much depends on our imagination towards the actual age of AR/VR. A good analogy is like the scenes in Star wars. Although the characters are having a meeting, they are located on different planets. They could still feel like being in one room. I think this might be true after a good advancement of technology.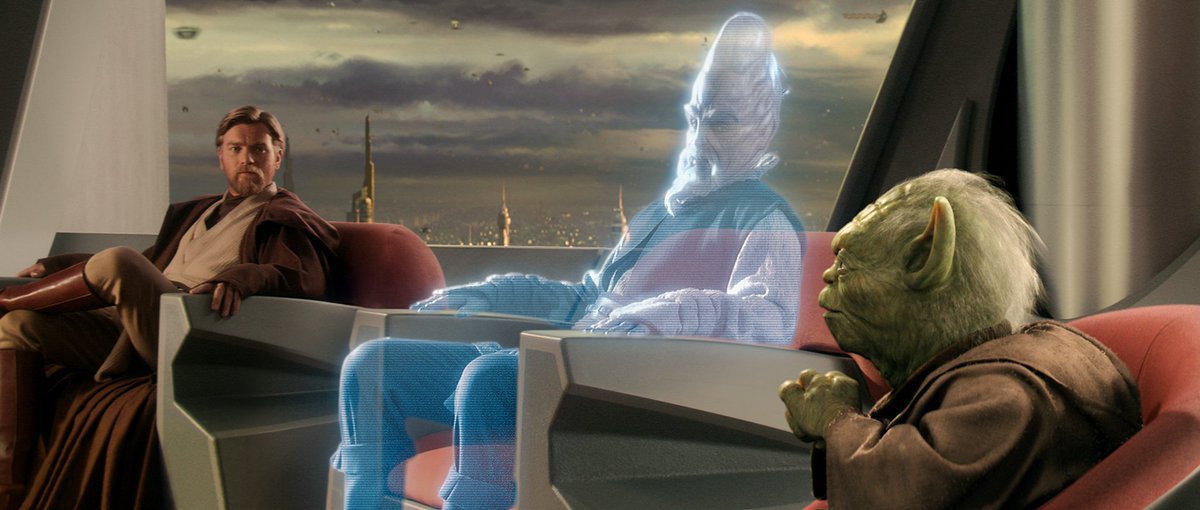 (in the Classic Sci-fi movie Star Wars, People can meet people from different planet at the same time.)
To achieve something like this, we have to complete two tasks. First, if I want to see you in a remote meeting, we need to solve the displaying problem.I have to see you in order to achieve it. 
On the other end, there must be a collector, collecting your movement and rendering that data to form a virtual character.
So I believe that, in the future, the imaging system will be almost ubiquitous, which renders and reconstructs anything from a human, a field as well as an object in the virtual space in a precise, realtime and detailed fashion. So you can perform many dimensions of interactions.
Of course there is a long way to go, but just like what we talked about the internet and mobile internet, no one would ever expect them to be this powerful decades ago. We used to feel the "star war" style meeting is far away from us, but the infrastructure today has already become capable of doing those sci-fi techs. Therefore, it might not take as much time as we might have expected.
He then gave me the example of a mobile cell phone, and predicted there will be changes in 5 - 10 years.
However, my questions were not solved. I felt it is still something that is distant from what we are right now. His answers then ease up my confusion.
Mr. Cai: For now, your phones and laptops will not allow you to watch the contents in 3d. However, from the second half of the year, the entire industry will have many changes. We will start to see more laptops are equipping naked eye 3d screens. And next year, there will be a global movement of using naked eye 3d screens. At that time, it will not be a problem of not having enough 3d devices, but not enough content. Will there be enough good 3d videos that allow us to watch them on a 3d screen everyday will be an urgent need.
@Sprintingworm: Would it be like Nintendo's 3ds?
Mr. Cai: Yea, something similar to that.But now the time is different to the age of 3ds, the entire industry and supply chain are moving towards there. Not just the laptops with 3d screens, but also projectors. There will be more projectors that can project 3D contents in the short coming future. The problem now is we can't use them due to the lack of 3d videos. 
(Nintendo 3DS, which has the ability to present video games in naked-eye 3d.)
He then gave me the example of AR Glasses in 2022, suggested the focus for AR glasses has shifted from having many complicated features to simply being a good screen for phones, and that in the future, AR glasses and VR headsets will likely have 8k resolution and there will be a high demand for 3D content.
I then asked him to advise us on buying a 3D camera. He told me that the display and shooting capabilities, specifically the image quality and reconstruction ability, are the most important features to consider when choosing a camera. 
Different types of VR content may require different types of cameras, such as a 3D camera for better visual effects or an omnidirectional camera for recording everything in a day. 
Currently, there are no consumer products that can shoot both 3D and omnidirectional videos. Overall, fidelity is the most important feature to consider.
@Sprintingworm: I think that's all on the paper, what else would you like to talk to our Heyupers and the general public?
Mr. Cai: I believe people on Heyup are innovative people who are willing to try out new things. And Kandao is also trying to be an innovative brand in the AR/VR industry. We wish to have more opportunities in the future to make Heyupers Tryout and test out. 
That's all about it guys. If you want to read the full interview, you can click here! I believe more juice will be squeezed out from the VR/AR industry, and I'm looking forward to seeing how they would surprise us. 
If you have any thoughts or anything else want to ask Kandao Please don't hesitate to comment on the
forum
!