Have Accessories Become Necessities?  
It's not very often that we go anywhere without our phones. They're not only a necessary means of communication, but they've also become somewhat of an extension of ourselves and it only makes sense to want to customize the appearance and usability of the phone with accessories and gadgets. For instance, phone cases of this generation are designed to stylishly protect the device, with some having the added benefit of functioning as a cardholder, eliminating the need to carry around a bag. Also with the introduction of wireless charging for smartphones, tech developers have had more creative freedom with how devices get their fill of energy. So although the outer appearance of most phones may be the same, consumers have had more options of gadgets to suit their needs and make their phones unique.
It Always Starts Small
The age-old advice to not judge a book by its cover can arguably be disregarded when it comes to phone covers. In a room full of cell phones, the most prominent form of differentiation lies in the rear end of each device, where the phone cover acts as a semi-permanent garment of clothing. Pitaka is one company that specializes in phone cases that add minimal weight and thickness to the phone, while still offering top-tier protection for the device. Dbrand is another maker of mobile device garments that give the consumer more options to customize their phone by either adding a skin to the grip case or the actual device itself, creating even more variety to the appearance of the phone. Of course, there are also phone covers that do a decent job of protecting and customizing the phone without costing a limb. Now with so much attention being paid to the cover, should there still be an emphasis placed on how the color of the actual phone makes it unique?
While a majority of our data is stored on the cloud and conveniently accessed on our phones, some phone covers grant the additional ability to store cards and possibly some cash in a slot. In the case of Apple's MagSafe cases, physical items that require security such as bank cards and IDs can be stored in a detachable slot that magnetically attaches to the surface of the phone's cover. MagSafe itself is a network of wireless charging accessories first released in 2020, designed to maximize the Qi wireless charging feature for iPhone users. It is a rather pricey range of accessories aimed at the niche market of iPhone users, and so there are alternatives available for non-iPhone users at a non-Apple price. Alternatives on the market are accessories like Anker Powerwave wireless chargers. These are compatible with virtually all Qi-enabled devices, though the Android Authority website reports that the Anker PowerWave Stand pays attention to fast-charging Samsung devices. So it's possible to have the most up-to-date tech and accessories to suit your lifestyle. Although owning all of these smart devices and accessories makes life more convenient, it's terrifying to think that the loss of your phone equals losing a great number of your personal belongings. It's sometimes better to leave physical documents like bank cards at home, and convert them into digital payment methods like Samsung Pay or Apple Pay where you can just tap for payment with your phone for in-store purchases.

The Gadget-bug Bites
There are more specialized accessories and gadgets that amplify mobile device capabilities, like Bluetooth speakers for better sound performance, and consoles that turn your phone into a portable gaming station. Faster processing speeds and excellent displays on cellphones have made it possible for dedicated gamers to play their online games more effortlessly. The downside to this is the difference between virtual controls and PC/ console controls because the former gives a slightly distorted gaming experience. A solution to this problem is a gadget that attaches to the phone, to create a modified retro gaming experience like Backbone, Razer Kishi, and GameSir. All of these specialize in detachable gaming consoles, however, GameSir caters to both iOS and Android users. The newly released GameSir X3 has a built-in thermoelectric cooler that prevents your phone from overheating while you play, which makes the console slightly bulky, but it certainly makes for extended game time.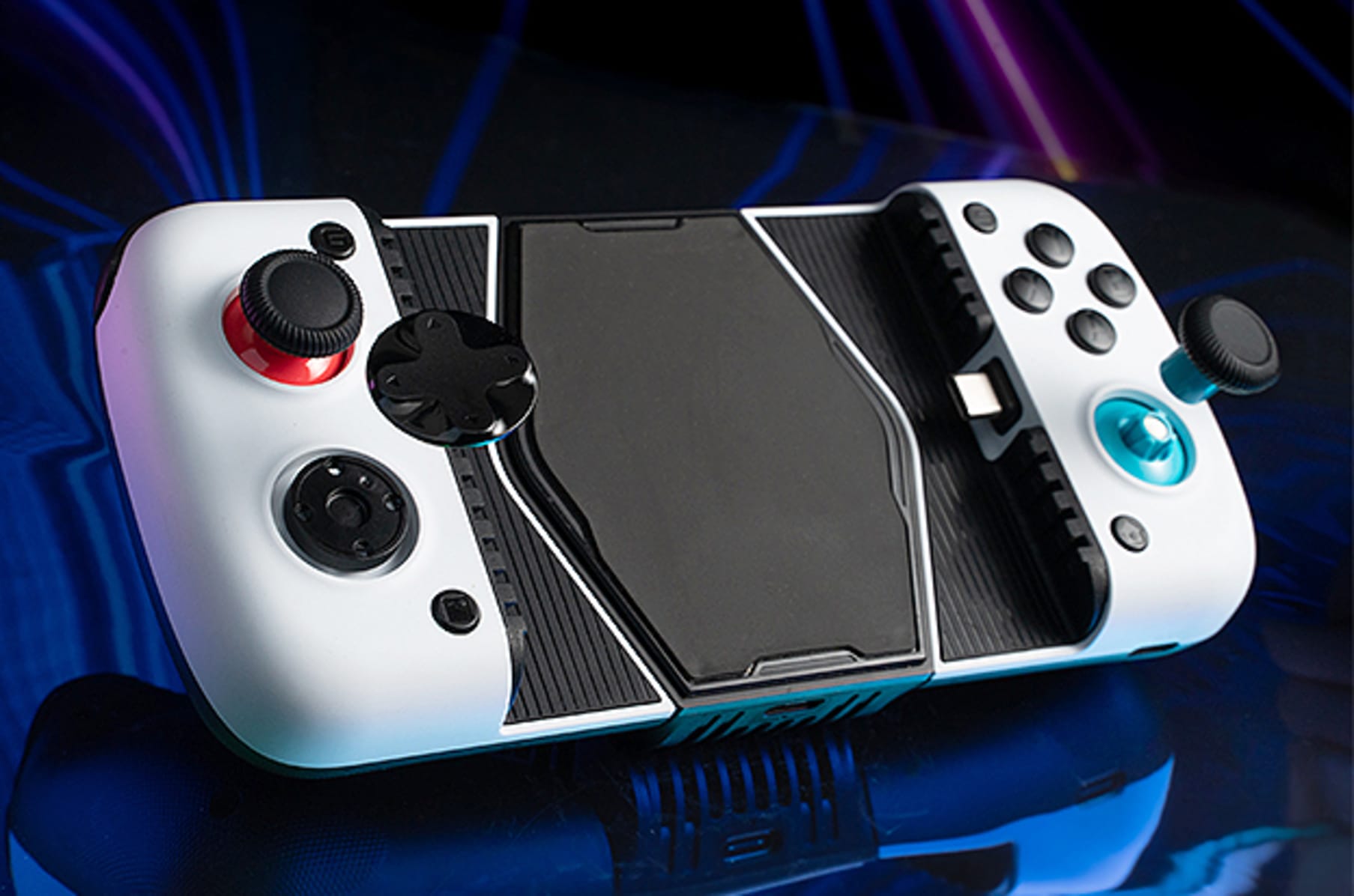 Virtual Reality(VR) goggles are designed to take your gaming experience to the next level. Now, with the power of your smartphone, you can make your own VR  goggles, using cardboards and special magnifying lens. There are many videos online showing you how to make one yourself!
One of the most immersive and realistic VR games in the market at the moment is Kayak VR: Mirage, which allows you to almost literally cruise through foreign lands in a kayak, with the option to strap the quest controllers to a pole to give yourself the full rowing experience. VR goggles play with your brain's perception by mimicking the way our eyes essentially fuse two images from each eye to make one complete picture. This technology has become so realistic that it can be used in the treatment of people with phobias and body dysmorphia, and so it can have an impact on one's perception of reality. 
As much as mobile devices themselves are gadgets, the additional components attached to them such as earphones and chargers, are just as important. As smartphones continue to evolve, so too will the accessories and gadgets that come with them. Speculations cited in a TechAdvisor.com article predict that in the next decade, it may be possible to charge our phones with wireless radio currents, which seems like a huge leap from current wireless chargers. Just imagine not needing to worry about finding the correct charger for your phone when you run out of battery life. 
What more do you wish you could do with your cell phone and gadgets? Engage with us in the forum and share your curiosity about the future.